Kukui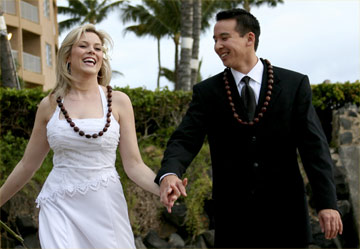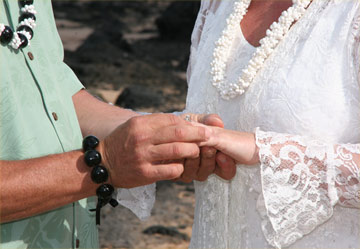 The Kukui is the state tree of Hawaii, also known as the Candlenut tree.

In Ancient Hawaii the Kukui oil was used to make light. Wicks where made from the spine of the frond leaf of the coconut palm, the first candles were made of candle nut.. When many nuts were used together, they would burn for many hours and these were the first torches.

The nuts and bark of the Kukui are also made into dye for Kapa or Tapa cloth and on cloth for Hula or markings on sacred cloth for ceremony. The tree has a Spiritual meaning of light, hope, and renewal.

The nuts come in black, brown and white. There are also variations of marble and tiger. They are strung in one color or the colors are mixed. Shells and seeds are also strung in between sometimes. You can shine your leis by the inside of the nut of freshly fallen kukui nut.

There is Sanded and buffed, rough or natural Kukui. There are leis. bracelets, anklets and necklaces.

To wear a ' Kukui ano ano' or Kukui seed lei, is to wear a lei of light. Kukui were the first prayer beads for the Hawaiian people and are still used today. Kukui Leis become more beautiful over time when held in prayer and can be filled with your own Mana (spiritual energy). They can then be worn for protection.

The white Kukui nuts, are very rare and turn to a deep honey color over time. Ministers, hula dancers and leaders wear these Kukui leis of light in all colors. They were worn by Royalty in the olden days.

The Kukui are given in Kahu Alalani's Ancient Hawaiian Ceremony and the Kukui bracelets are given in an exchange of vows by the couple to be wed. Symbolically, the two lights of two spirits intermingle to become one in a holy union.

When you take them off your wrists they live on your Sacred Wedding Bundle. Each bundle is custom made by Kahu Alalani Hill for each couple personalized with your names and wedding or vow renewal Date.

The oil in the Kukui is used in Hawaiian Healing or La'au Lapa'au as a purgative or laxative to cleanse and as a hair stimulant. The leaves have been known to be used for poultices for swollen joints, headaches and fever. The oil is used for Lomi lomi massage and for the skin. The nut is also roasted and mixed with certain foods and eaten. It is called 'Inamona. It tastes similar to Macadamia nuts when prepared correctly.

There are also many other types of seed and shell leis. We do select them carefully for your family and guests and they may be taken home or sent to loved ones that are not with you in Paradise.

Hawaiian Ceremonies sells every type of Kukui lei, as well as other seed leis. You may order 2 or 200 for your event on Maui or they can be shipped to you. Giving keepsakes leis to those close to you, is a very special gift. They can also be blessed for you upon request. Please call for more information.